An essential amino acid in human. Known as BCAAs (branched chained amino acids) which are the main components of muscle protein. It is widely used as an ingredient in infusion and infant formula.
(This information is not for Japanese market)
| | |
| --- | --- |
| Cas.No | 72-18-4 |
| Assay | 99.0-101.0% |
| Description | White crystals or crystalline powder, odorless or slightly characteristic odor, slightly characteristic taste |
| Uses | Infusion, Dietary Supplement |
| Packaging | 25kg&50kg |
| Pharmacopeia | JP,USP,EP,FCC |
| STORAGE | Controlled room temperature in tight container |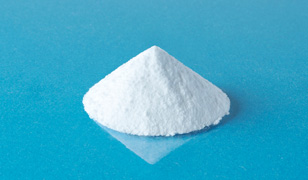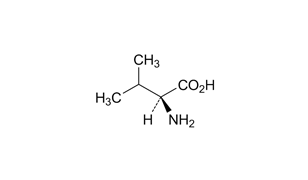 SPECIFICATION AND PROCEDURE
State of solution
(Transmittance)
Not Less Than 98.0%
pH
5.5~6.5
Specific rotation[α]20D
+27.6~+29.0°
Specific rotation[α]25D
+26.6~+28.8°
Ammonium (NH4)
Not More Than 0.020%
Chloride (Cl)
Not More Than 0.020%
Sulfate (SO4)
Not More Than 0.020%
Iron (Fe)
Not More Than 10 ppm
Heavy metals (Pb)**
Not More Than 10 ppm
Arsenic (As2O3)
Not More Than 1 ppm
Loss on drying
Not More Than 0.20%
Residue on ignition
Not More Than 0.10%
Related substances
Not More Than 0.5%
Endotoxin*
Less Than 6.0 EU/g
Assay (dry basis)
99.0~101.0%
* The endotoxin-certified grade will be supplied on request.
** FCC grade (Lead : Not More Than 5 mg/kg) will be supplied on request.
This product meets requirements of residual solvents listed in the current JP, USP and EP.
Contact Us
Head Office
Otemachi Financial City Grand Cube, 1-9-2 Otemachi, Chiyoda-ku,
Tokyo 100-0004
TEL: +81-3-5205-7300
KYOWA HAKKO U.S.A., INC.
600 Third Avenue, 19th Floor, New York, NY 10016, U.S.A.
TEL:1-212-319-5353 FAX:1-212-421-1283
KYOWA HAKKO Europe GMBH
Am Wehrhahn 50, D-40211,Dusseldorf, Germany
TEL:49-211-175-45-0 FAX:49-211-175-45-441
KYOWA HAKKO BIO ITALIA S.R.L.
Viale Piero e Alberto Pirelli no.6., Milan 20126, Italy
TEL:39-02-367-069-01 FAX:39-02-367-069-25
KYOWA HAKKO BIO SINGAPORE PTE LTD
47 Scotts Road, #12-05, Goldbell Towers, Singapore 228233
TEL:65-6732-7889 FAX:65-6732-7989
KYOWA HAKKO BIO INDIA PRIVATE LIMITED
411, The Capital, Plot No. C-70, 'G' Block, Bandra Kurla Complex, Bandra (East), Mumbai – 400051. INDIA.
TEL:91-22-6725-3457 FAX:91-22-6725-3458
KYOWA HAKKO BIO (SHANGHAI) TRADING CO., LTD.
Room 1501, Metro Plaza, No. 555, Lou Shan Guan Road, Changning District, Shanghai 200051, People's Republic of China
Tel: 86-21-6233-1919 Fax: 86-21-6233-6067
KYOWA HAKKO (H.K.) CO., LTD.
Room 1501, 68 Yee Wo Street, Causeway Bay, Hong Kong. People's Republic of China
Tel: 852-2895-6795 Fax:852-2576-6142
KYOWA HAKKO BIO (SHANGHAI) TRADING CO., LTD. BEIJING BRANCH

KYOWA HAKKO BIO CO., LTD. BEIJING REPRESENTATIVE OFFICE
Room 720, Beijing Fortune Bldg., No. 5 Dong San Huan Bei Lu, Chao Yang District, Beijing 100004, People's Republic of China
Tel: 86-10-6590-8515 Fax:86-10-6590-8517
KYOWA HAKKO BIO (SHANGHAI) TRADING CO., LTD. GUANGZHOU BRANCH
Room 411, China Hotel Office Tower, Liu Hua Road, Guangzhou 510015, People's Republic of China
Tel: 86-20-8667-5381 Fax:86-20-8667-5472