About
L-Alanyl-L-Glutamine
L-Alanyl-L-Glutamine is a peptide consisting of two amino acid residues connected by a peptide bond. Highly soluble and stable in water even under heating or acidic condition. And a component to increase cell viability and mab titer in cell culture process.
(This information is not for Japanese market)
| | |
| --- | --- |
| Cas.No | 39537-23-0 |
| Assay | Not less than 98.0% |
| Description | White crystals or crystalline powder, odorless |
| Uses | Infusion, Cosmetics, Dietary Supplement |
| Packaging | 25kg |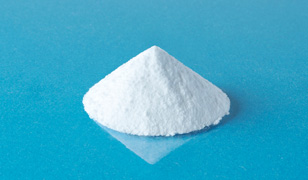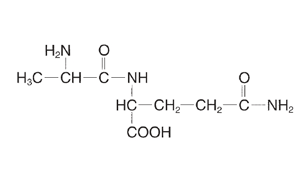 Contact Us
Head Office
Otemachi Financial City Grand Cube, 1-9-2 Otemachi, Chiyoda-ku,
Tokyo 100-0004
TEL: +81-3-5205-7300
KYOWA HAKKO U.S.A., INC.
600 Third Avenue, 19th Floor, New York, NY 10016, U.S.A.
TEL:1-212-319-5353 FAX:1-212-421-1283
KYOWA HAKKO Europe GMBH
Am Wehrhahn 50, D-40211,Dusseldorf, Germany
TEL:49-211-175-45-0 FAX:49-211-175-45-441
KYOWA HAKKO BIO ITALIA S.R.L.
Viale Piero e Alberto Pirelli no.6., Milan 20126, Italy
TEL:39-02-367-069-01 FAX:39-02-367-069-25
KYOWA HAKKO BIO SINGAPORE PTE LTD
47 Scotts Road, #12-05, Goldbell Towers, Singapore 228233
TEL:65-6732-7889 FAX:65-6732-7989
KYOWA HAKKO BIO INDIA PRIVATE LIMITED
411, The Capital, Plot No. C-70, 'G' Block, Bandra Kurla Complex, Bandra (East), Mumbai – 400051. INDIA.
TEL:91-22-6725-3457 FAX:91-22-6725-3458
KYOWA HAKKO BIO (SHANGHAI) TRADING CO., LTD.
Room 1501, Metro Plaza, No. 555, Lou Shan Guan Road, Changning District, Shanghai 200051, People's Republic of China
Tel: 86-21-6233-1919 Fax: 86-21-6233-6067
KYOWA HAKKO (H.K.) CO., LTD.
Room 1501, 68 Yee Wo Street, Causeway Bay, Hong Kong. People's Republic of China
Tel: 852-2895-6795 Fax:852-2576-6142
KYOWA HAKKO BIO (SHANGHAI) TRADING CO., LTD. BEIJING BRANCH

KYOWA HAKKO BIO CO., LTD. BEIJING REPRESENTATIVE OFFICE
Room 720, Beijing Fortune Bldg., No. 5 Dong San Huan Bei Lu, Chao Yang District, Beijing 100004, People's Republic of China
Tel: 86-10-6590-8515 Fax:86-10-6590-8517
KYOWA HAKKO BIO (SHANGHAI) TRADING CO., LTD. GUANGZHOU BRANCH
Room 411, China Hotel Office Tower, Liu Hua Road, Guangzhou 510015, People's Republic of China
Tel: 86-20-8667-5381 Fax:86-20-8667-5472