L-Histidine
L-Histidine is a proteinogenic essential amino acid that is especially important for infant growth. Foodstuffs such as fish (bonito, tuna), meats (chicken, pork), and cheese contain high L-histidine. L-Histidine is a precursor of the neurotransmitter histamine. In animal studies, L-histidine was found to suppress food intake and cause lipolytic action through stimulation of nerve activity.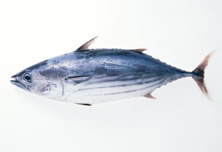 "Suppressing of food intake in rats."(Yoshimatsu H, et al., Exp Biol Med (Maywood). 2002;227(1):63-8.)
"Promoting lipolysis in rats." (Kasaoka S, et al., Nutrition. 2004;20(11-12):991-6.)
"Improvements in diarrhoea conditions in Cholera patients." (Rabbani GH, et al., J Infect Dis. 2005;191(9):1507-14.)
"Prevention of cataracts in cultured salmon." (Breck O, et al., J Fish Dis. 2005;28(6):357-71.)
Note: While information regarding substances and components shown here is based on scientific data, it does not relate to the safety or effectiveness of products which use them. Statements relating to consumer products should conform to the clauses of relevant legislation such as the Health Promotion Law and The Pharmaceutical Affairs Law in each countries and areas.