L-Glutamine
L-Glutamine is a proteinogenic amino acid. Although it is a non-essential amino acid, it is sometimes referred to as conditionally essential for specific conditions that the adequate amounts cannot be synthesized. L-Glutamine is stable when crystallized, but unstable when dissolved in water.
Foodstuffs such as meat (beef, chicken), milk, cheese and egg yolks contain high L-glutamine. L-Glutamine is also the most abundant amino acid contained in the human body, especially in the muscles. L-Glutamine is biosynthesized from glutamic acid and ammonia. It is similarly broken down into glutamic acid and ammonia. By strengthening the mucous membrane of the stomach.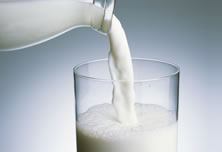 "Promoting secretion of growth hormones." (Welbourne TC. Am J Clin Nutr. 1995;61(5):1058-61.)
"Promoting repair of the mucous membrane of the mouth." (Huang EY, et al., Int J Rad Oncol Biol Phys. 2000;46(3):535-9, Cynober L, et al., J Am Coll Nutr. 1990;9(1):2-12.)
"Improving functions of the immune system." (Yoshida S, et al., Ann Surg. 1998;227(4):485-91, Castell LM, et al., Eur J Appl Physiol Occup Physiol. 1996;73(5):488-90, Ziegler TR, et al., Ann Int Med. 1992;116(10):821-8.)
Note: While information regarding substances and components shown here is based on scientific data, it does not relate to the safety or effectiveness of products which use them. Statements relating to consumer products should conform to the clauses of relevant legislation such as the Health Promotion Law and The Pharmaceutical Affairs Law in each countries and areas.