L-Ornithine
L-Ornithine is a non-proteinogenic amino acid. Foodstuffs such as the freshwater clam, enoki mushroom and cheese contain high L-ornithine. L-Ornithine is also included in the human liver. It is one of the components of the urea cycle, a process involved with the detoxification of ammonia. (as L-ornithine-L-aspartate).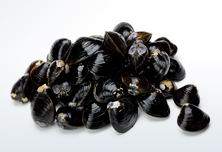 "Improving sleep disorders." (Horiuchi M, et al., Nutr Res. 2013;33(7):557-64.)
"Improved skin quality in females."(Kirisako et al. Ther Res. 2012;33(8):1265-81.)
"Lowered fatigue levels after exercise." (Demura S, et al., Eur J Appl Physiol. 2011;111(11):2837-43.)
"Improvement in conditions and ammonia level in the brain and blood of patients with hepatic encephalopathy (with L-ornithine-L-aspartate)." (Blanco Vela CI, et al., Ann Hepatol. 2011;10 Suppl 2:S55-9.)
"Promoting wound healing in rats." (Aoki M. et.al., Jpn. Pharmacol. Ther. 2010;38(9):807-16.2010)
"Promoting secretion of growth hormones." (Bucci L, et al., Nutr Res. 1990; 10(3), 239-245. Demura S., et al., Adv Biosci Biotechnol. 2010,1:7-11
"Increasing appetite in elderly patients." (with L-ornithine alpha-ketoglutarate ) (Blonde-Cynober F, et al., Nutrition. 2003;19(1):73-5. )
"Promoting wound healing." (De Bandt JP, et al., J Nutr. 1998;128(3):563-9)
"Heptatoprotection and improvement of liver function (with L-ornithine-L-aspartate)." (Muting D, et al., Amino Acids. 1992;3:147-153.)
"Promoting insulin secretion." (Cynober L, et al., J Am Coll Nutr. 1990;9(1):2-12.)
Note: While information regarding substances and components shown here is based on scientific data, it does not relate to the safety or effectiveness of products which use them. Statements relating to consumer products should conform to the clauses of relevant legislation such as the Health Promotion Law and The Pharmaceutical Affairs Law in each countries and areas.